Low dose naltrexone (LDN) is a safe and cost-effective treatment that has been used for over 30 years in patients with auto-immune disorders.*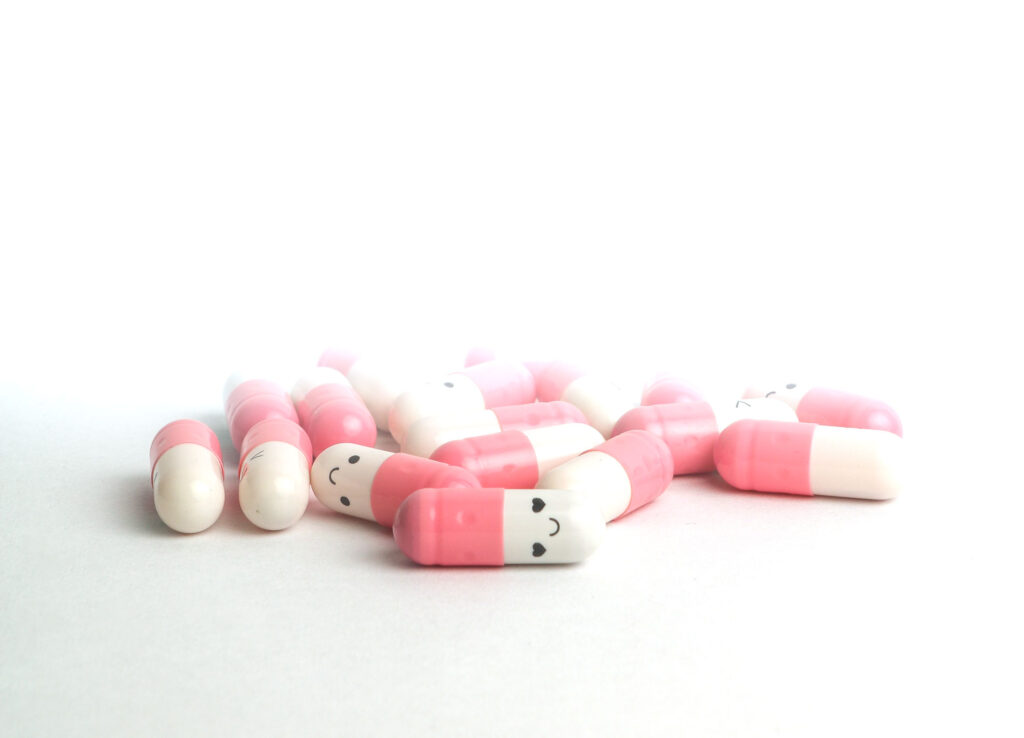 Naltrexone at a dose of 50mg is a FDA approved medication that is used to help patients recover from addiction to heroin, alcohol, and other opiate drugs. However, in 1985 Dr. Bihari discovered that naltrexone at a low dose (3mg at bedtime) had profound effects on the immune system.
When you take LDN at bedtime, it attaches to opioid receptors in the brain and in all types of immune cells, which temporarily blocks endorphins from attaching to them. This signals your body to increase endorphin production. The increased endorphin production helps orchestrate the activity of stem cells, macrophages, natural killer cells, T and B cells and other immune cells.
It also prevents immune system over activity, which is the crux of autoimmune disorders, and blunts the release of inflammatory and neurotoxic chemicals in the brain.
LDN has been found to be beneficial in variety of conditions including , but not limited to, ALS, Alzheimer's disease, Autism, Celiac disease, Crohn's disease, Fibromyalgia, Inflammatory bowel disease, lupus, Multiple Sclerosis, Parkinson's disease, Psoriasis, Rheumatoid arthritis, Ulcerative colitis, IBD, Thyroid Disorders, Restless Legs Syndrome, Depression, Cancer, Chronic pain, and Lyme disease.
Monument Compounding Pharmacy can compound LDN in various strengths. While normally given at a dose of 1.5mg to 4.5mg as an oral capsule, we can also formulate LDN into a transdermal cream or an oral suspension.
LDN can be compounded into a dosage form that is free of fillers, including gluten, dyes, lactose, sugars, and other additives. Vegetable capsules are also available at Monument Pharmacy for patients who would like to avoid gelatin-based capsules.
We invite you to give us a call or email to review more information. We can help you find a physician in your area who is familiar with the benefits of LDN, as well as other medical needs.
*Resources/ References:
www.ncbi.nlm.nih.gov/pmc/articles/PMC3962576/
https://ldnresearchtrust.org/
The LDN Book (Amazon)
Ludwig, M. D., Zagon, I. S., & McLaughlin, P. J. (2017). Featured Article: Serum [Met5]-enkephalin levels are reduced in multiple sclerosis and restored by low-dose naltrexone. Experimental Biology and Medicine (Maywood, N.J.), 242(15), 1524–1533. https://doi.org/10.1177/2055217316672242
Ludwig, M. D., Turel, A. P., Zagon, I. S., & McLaughlin, P. J. (2016). Long-term treatment with low dose naltrexone maintains stable health in patients with multiple sclerosis. Multiple Sclerosis Journal - Experimental, Translational and Clinical, 2, 2055217316672242. https://doi.org/10.1177/2055217316672242
Rahn, K.A., McLaughlin, P.J., & Zagon, I.S. (2011). Prevention and diminished expression of experimental autoimmune encephalomyelitis by low dose naltrexone (LDN) or opioid growth factor (OGF) for an extended period: Therapeutic implications for multiple sclerosis. Brain Research, 1381, 243-253. doi: 10.1016/j.brainres.2011.01.036
Raknes, G., Simonsen, P., & Småbrekke, L. (2018). The Effect of Low-Dose Naltrexone on Medication in Inflammatory Bowel Disease: A Quasi Experimental Before-and-After Prescription Database Study. Journal of Crohn's & Colitis, 12(6), 677–686. https://doi.org/10.1093/ecco-jcc/jjy008
Parker, C. E., Nguyen, T. M., Segal, D., MacDonald, J. K., & Chande, N. (2018). Low dose naltrexone for induction of remission in Crohn's disease. The Cochrane Database of Systematic Reviews, 4(4), CD010410. https://doi.org/10.1002/14651858.CD010410.pub3
Smith, J. P., Bingaman, S. I., Ruggiero, F., Mauger, D. T., Mukherjee, A., McGovern, C. O., & Zagon, I. S. (2011). Therapy with the opioid antagonist naltrexone promotes mucosal healing in active Crohn's disease: a randomized placebo-controlled trial. Digestive Diseases and Sciences, 56(7), 2088–2097. https://doi.org/10.1007/s10620-011-1653-7
Smith, J. P., Field, D., Bingaman, S. I., Evans, R., & Mauger, D. T. (2013). Safety and tolerability of low-dose naltrexone therapy in children with moderate to severe Crohn's disease: a pilot study. Journal of Clinical Gastroenterology, 47(4), 339–345. https://doi.org/10.1097/MCG.0b013e3182702f2b